Optimize your storage space with this Multidoor Solution!
This solution is a great way to have multiple secure sections inside either a 20ft or 40ft standard shipping container.
---
This conversion gives you the option to divide up a standard shipping container using wooden partitions and each with a steel anti-vandal personnel door.
A standard 20ft Once Used shipping container can be divided into 2, 3 & 4 separate storage rooms. Prices range from £4,455 (2x doors) to £6,965 (4x doors).
We also offer a 40ft Once Used High Cube shipping container divided into 4, 5, 6 & 8 different storage sections. This conversion is available from £8,015 (4x doors) to £13,035 (8x doors). Prices excluded VAT.
---
Available in 20ft or 40ft

Divide into secure storage rooms

Available in Gentian Blue (RAL 5010), Cobalt Blue (RAL 5013) or Bottle Green (RAL 6007)

Steel anti-vandal personnel doors

Interior wooden partitions

Bespoke Colours Also Available
---
CAD Drawings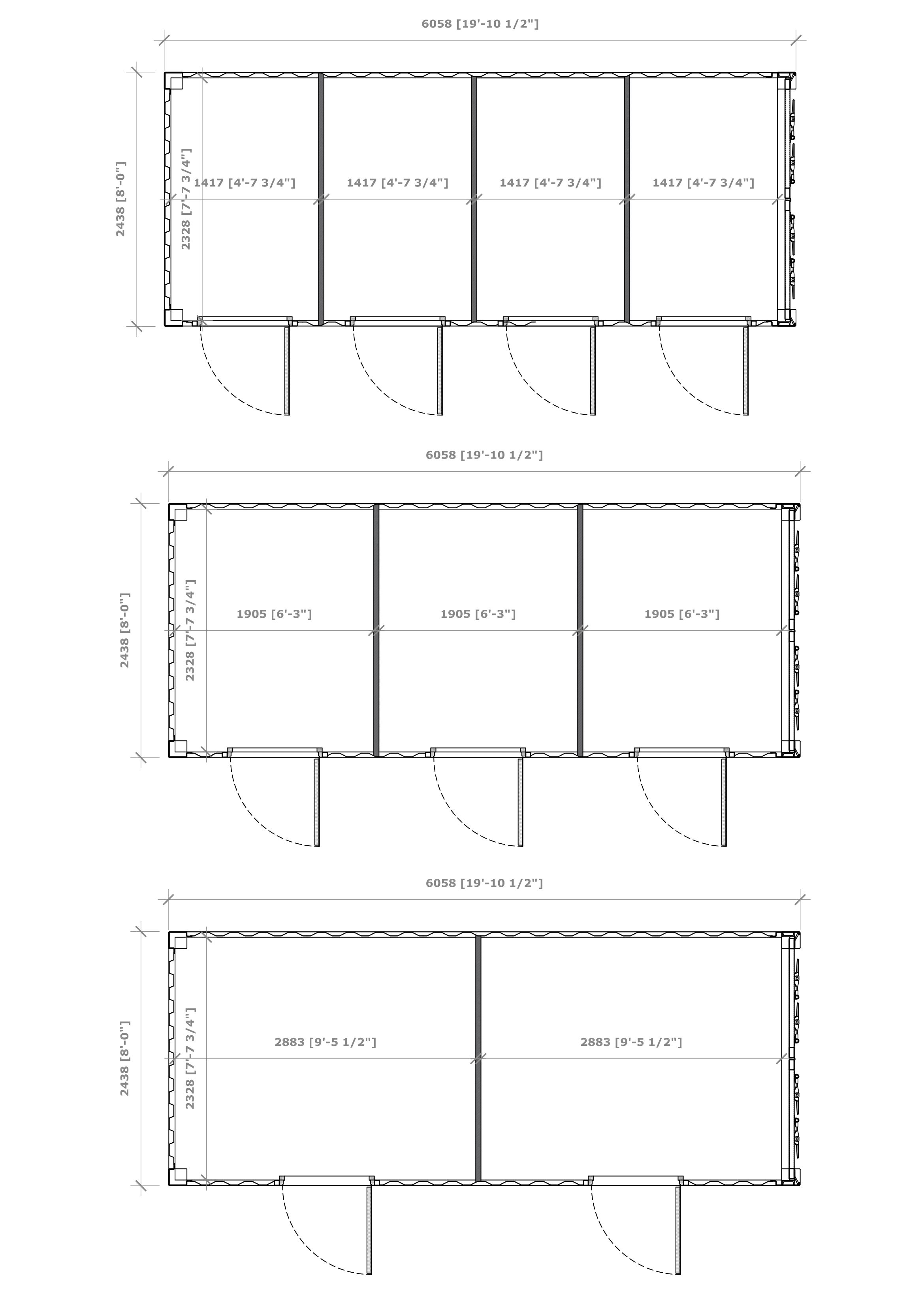 Gallery
*Please note: All drawings are for representation purposes, Pentalver reserves the right to modify these designs at any time. Do not dimension from this drawing, Use figured dimensions only. All measurements in millimetres. Reproduction is not permitted without authorisation.
Discover Pentalver's range of standard container conversions by clicking on the links below: